I am probably the best person to know if you ever get knocked up. I don't even know my brother's girlfriend, but I'm hooking them up with tons of baby stuff. Literally. I bought them a bunch of cute clothes, toys, bottles, and other baby supplies. They don't have much money (they're only 20 - neither has been to school and my brother will be deployed to Afghanistan until next summer) and I won't be able to attend the baby shower because I'll be busy with school, so I wanted to give them something nice and useful when I see them on Thursday.
Oh, and I tried to stick with gender neutral colors (yellow, green, orange) since they don't know the sex of the baby.
I also made her a really cute blue houndstooth diaper bag, complete with water-resistant vinyl lining for easy clean up. She can use it as a messenger bag when she doesn't need to haul around baby stuff anymore (at least, that's what I hope).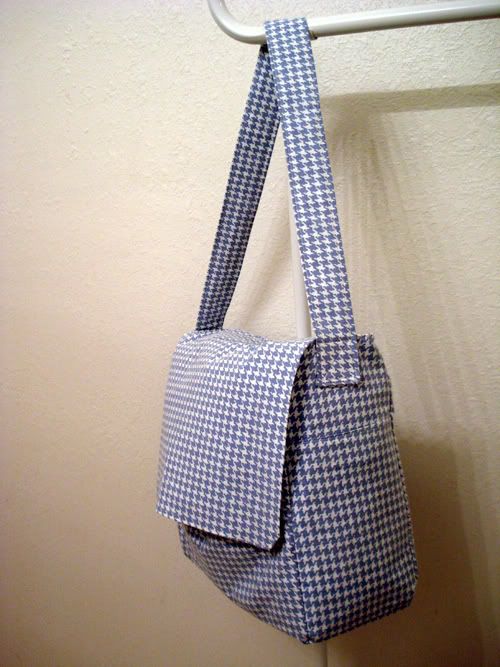 I'm also working on a baby quilt for them (though it won't be finished by the time I meet her next week).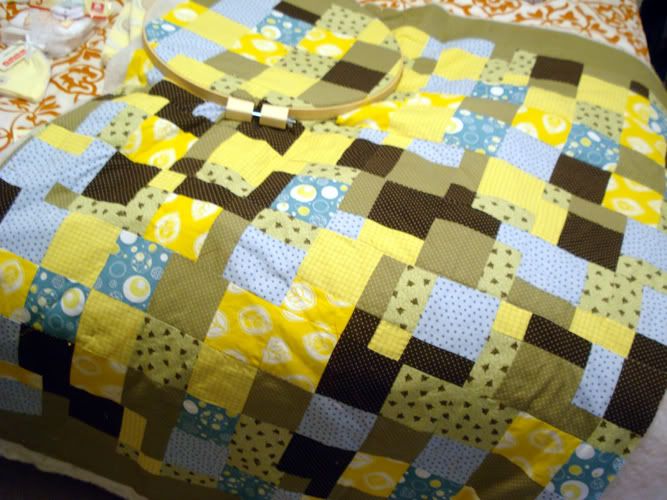 I'm posting detailed pictures of everything under the cut because I think it's all so cute and I'm kind of sad that I have to give it all away.
Cute yellow onesie.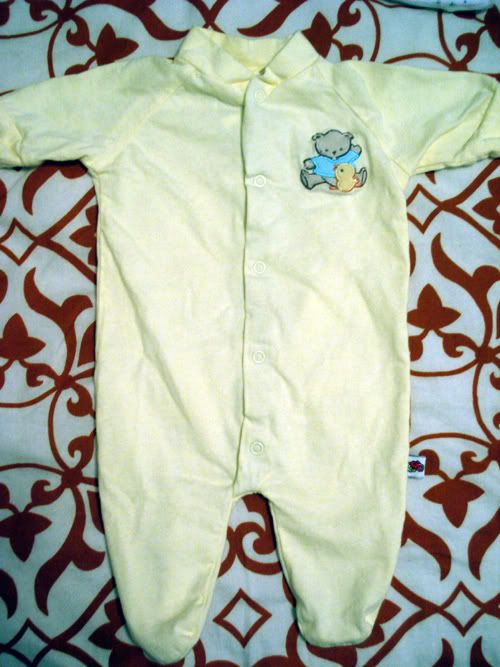 Little helicopter onesie.
My favorite! Monkey onesie with monkey feet!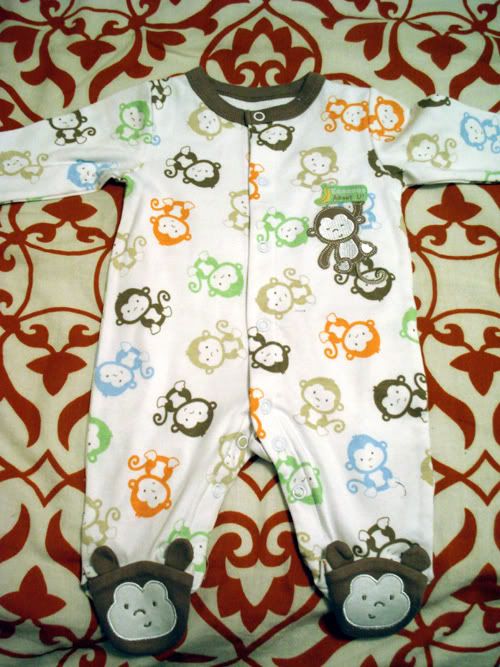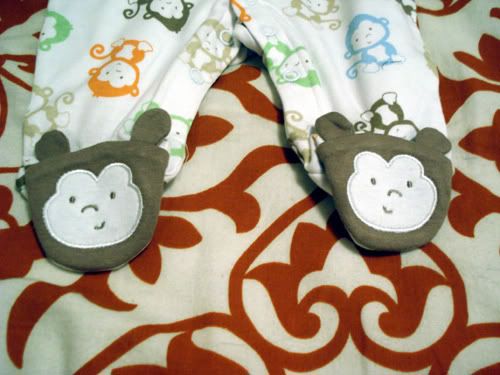 Green striped sleeping gown. The front says "Too Cute."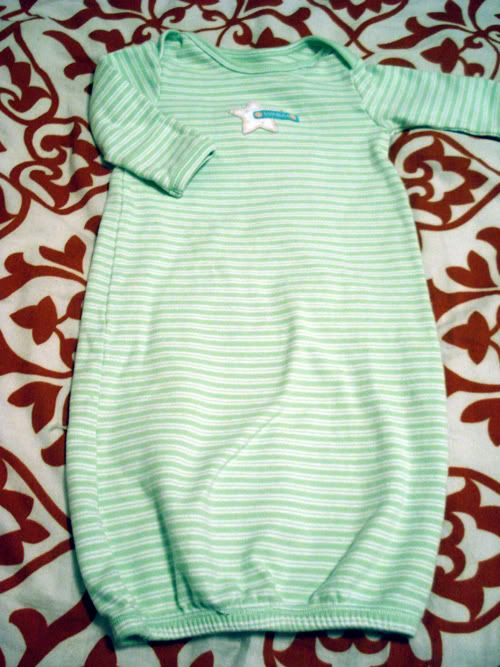 My second favorite, clouds and suns.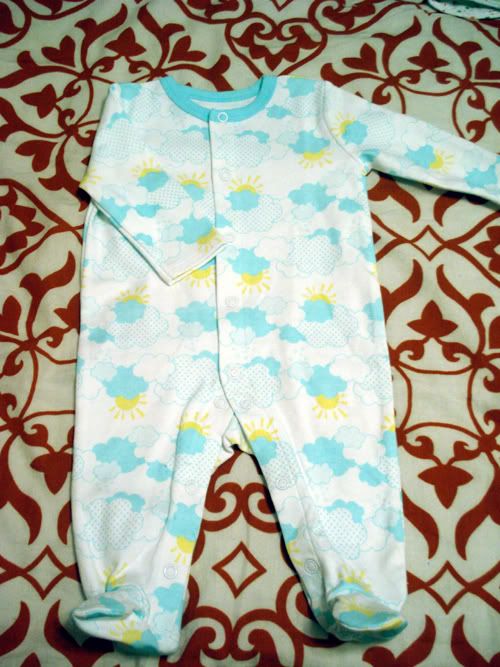 Socks, hats, and tons of short sleeved onesies.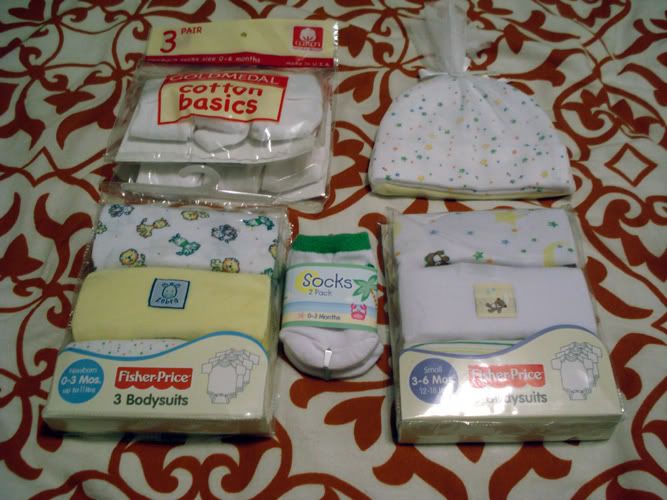 Burb cloths, bib, and bottle.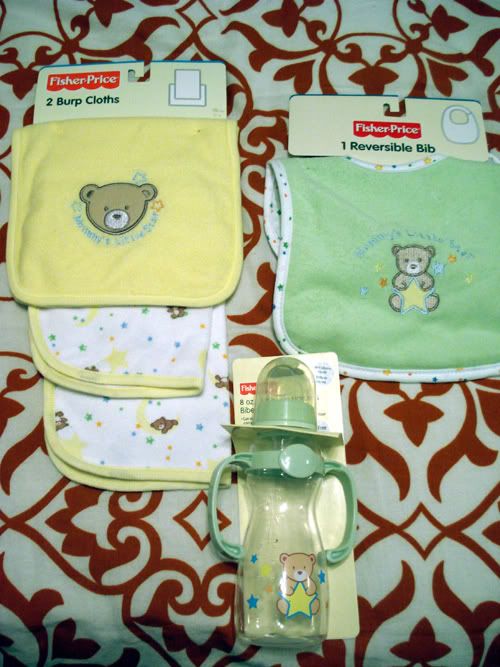 Smaller bottle, wipe case, receiving blankets, and nipples.
Hooded towels (I bought two on accident so they're getting both), washcloths, brush and comb (like they'll need it, but I couldn't resist it was so cute), and Aveeno baby wash and lotion (I don't think I'll be able to take this on the plane, though).
Teether rattle, booties, wrist rattles, and a pacifier.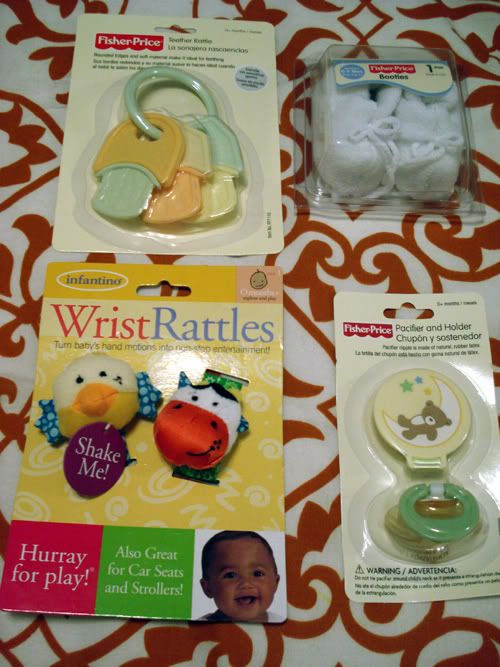 The diaper bag! I'm really proud of how it turned out, so here are lots of pictures!
From the front: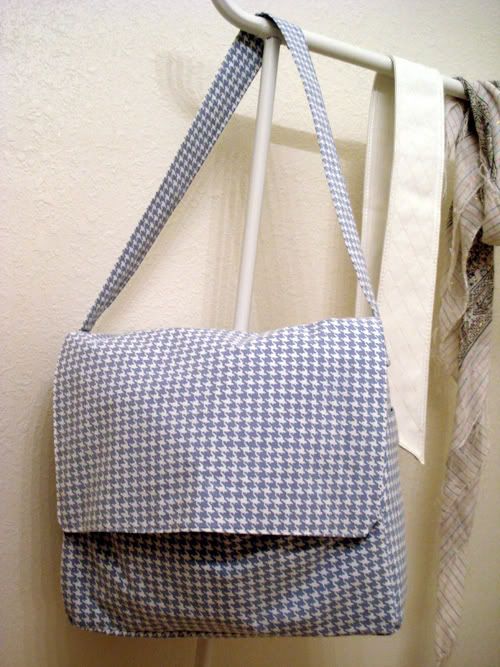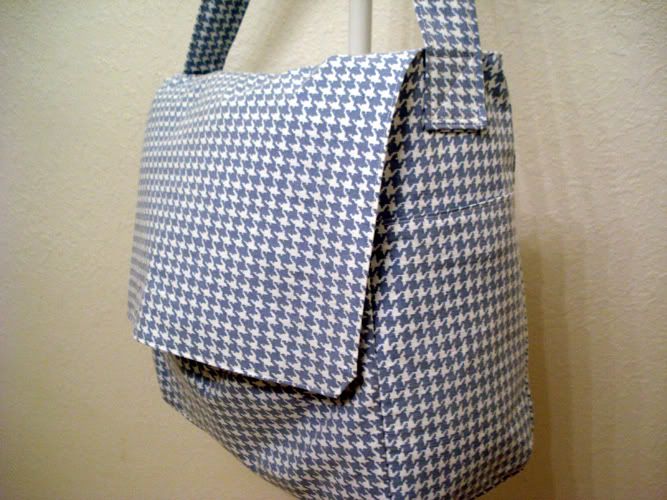 There's a velcro pocket on each side.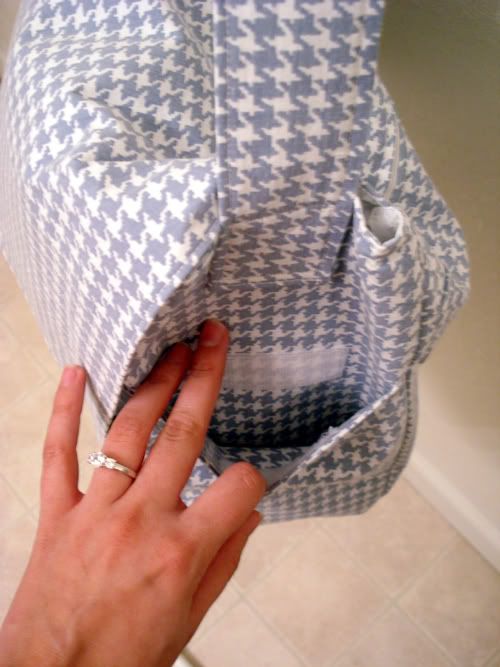 And a big zippered pocket on the back, fully lined with vinyl.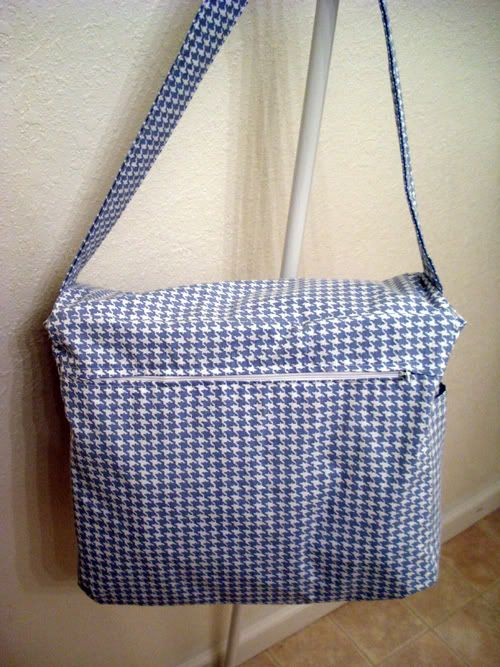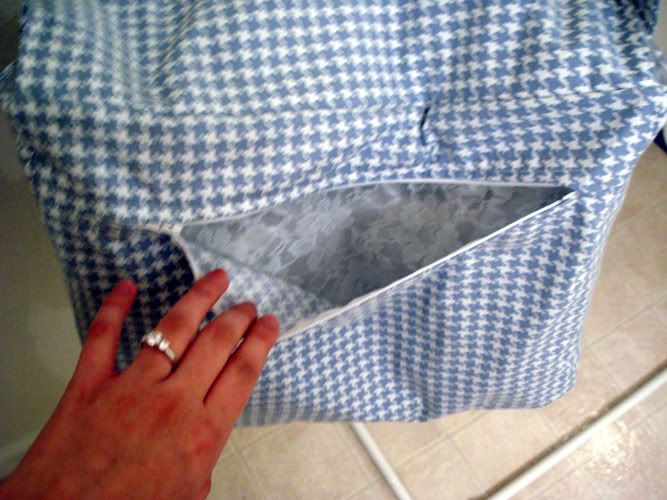 The flap is secured with magnetic buttons.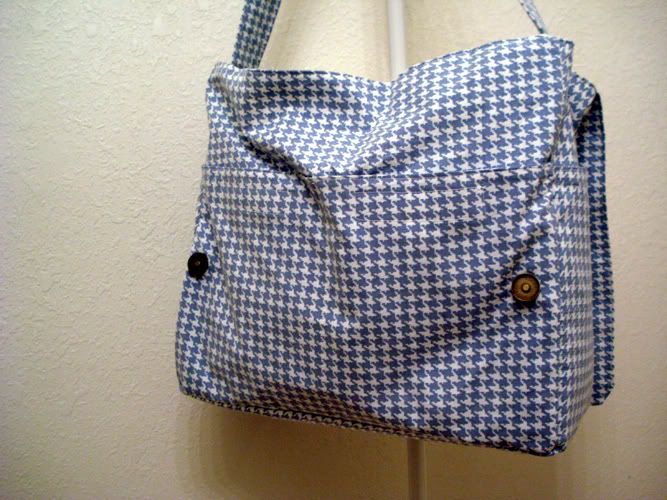 Lots of elasticized vinyl pockets on the inside.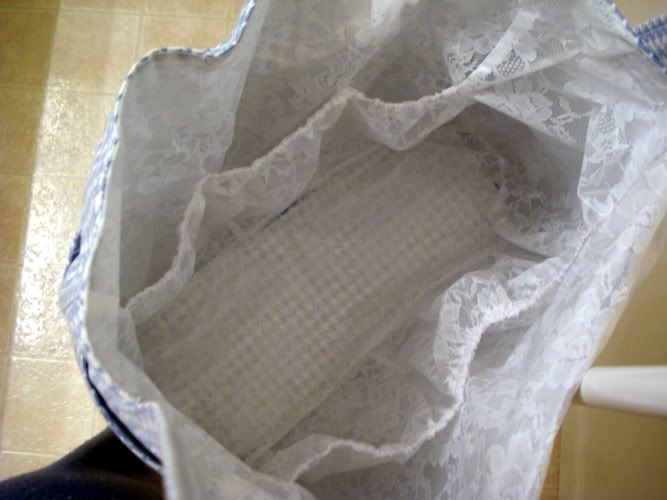 Here I am holding it, filled with all the presents!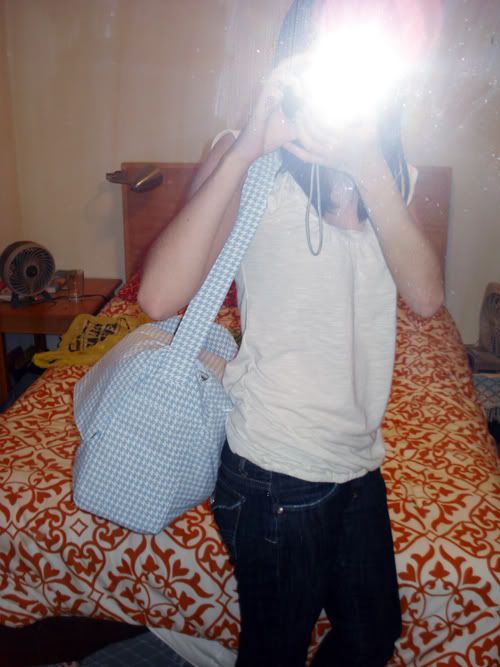 Here's what it'll look like when Kayla opens it! I used brown paper to make it look mysterious...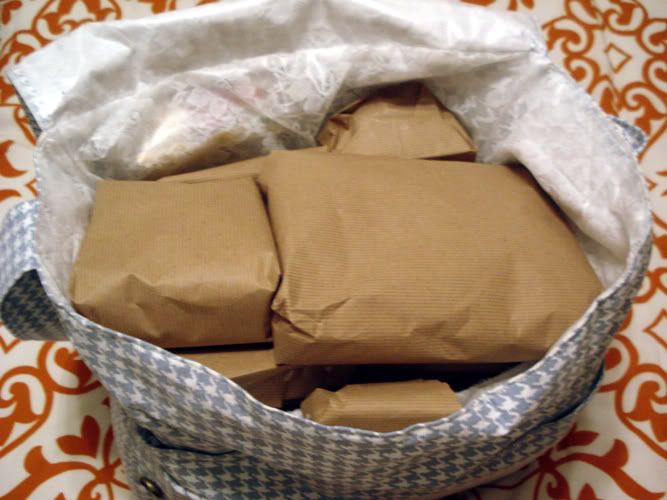 And finally, the quilt! Here's a close up of the fabrics.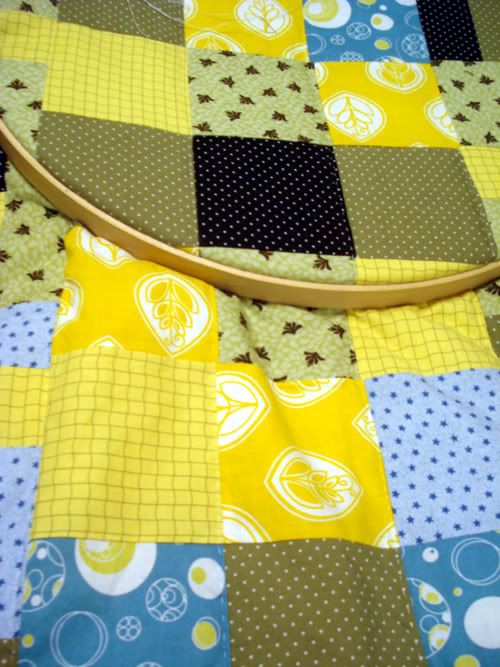 And this is what the backing fabric looks like. Dragons!!!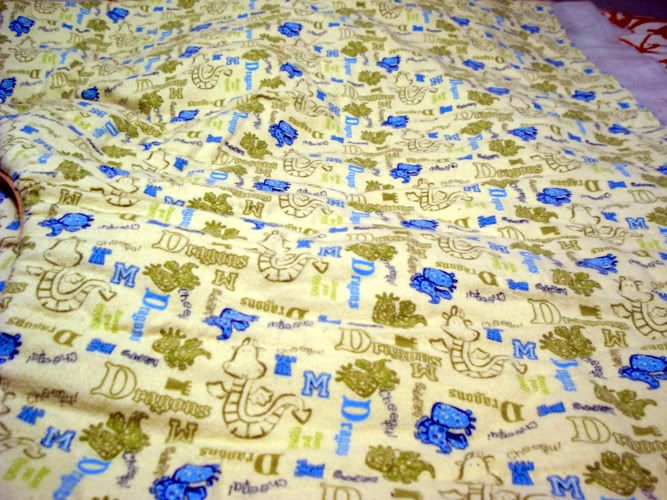 I really hope they like everything, because I'm obsessed with it and have a lot of time/money putting it all together. Let me know what you think!
Instead of reading the 200 page book that I have a quiz on on Tuesday or working on the 20 page research proposal that I have due on the 20th, I'm posting this.